Laugh, cheer, & Participate!
BOOM! is a Proud Sponsor of United Sound. United Sound provides musical performance experiences for students with special needs through peer mentorship.
A portion of proceeds from each BOOM! Event supports United Sound. Learn More.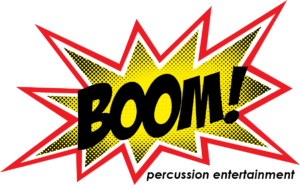 BOOM! is a Full Time Corporate Arts Entertainment Company established in 2008.
Setting a New Standard in Experiential Entertainment Globally.
Elevate your Corporate Event or Fair, with a Truly Unique, Memorable Event Experience!
LED Drumline · Marching Band · LED Trashcan Percussion · Brass Band · Samba
High-Impact, Audience-Interactive, Surprise Guest Experiences.
Hire a Drumline!
Hire a Marching Band!
Elevate your next Event! Learn more.
FOR THE HIGHEST QUALITY GUEST EXPERIENCE


BOOM! PROUDLY USES:
Lets get started on your event!