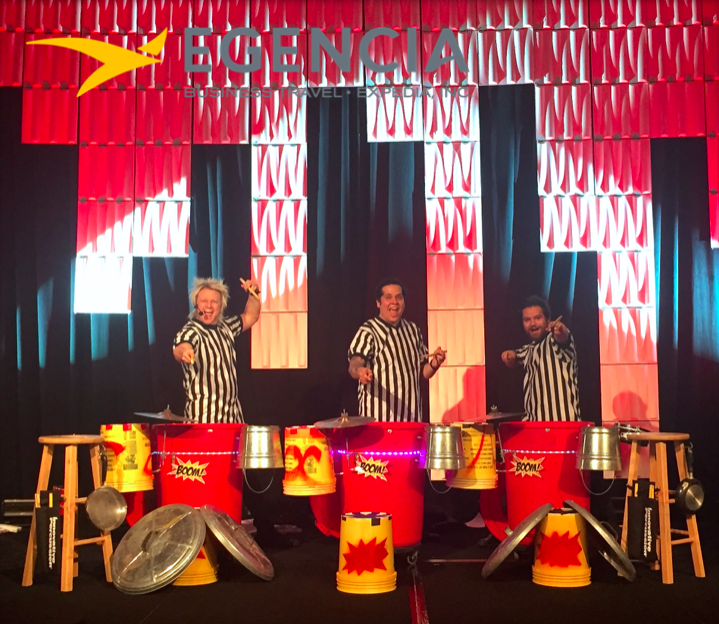 "I have been producing corporate and convention entertainment for over 35 years.

BOOM! Is the unique….the powerful tool to kick-start a general session, to bring an awards program up a few notches, to get an audience's heart beating in any way they are presented.

This is not merely a group of drummers. BOOM! Is a 60-minute rock show compressed into a 10-minute performance.

In every one of their performances, there is power, there is flash, there is creativity, there is enthusiasm, and there is FUN.
These guys love what they do, and it shows. Audiences always respond.

For most any event where you want to see guests smile, laugh,
react, and remember, BOOM! is the ace up your sleeve.

They are a sure winner, and a joy to work with.
Watch a video of BOOM!– then, play it again, and watch the audience.
That will tell you everything you need to know."

Lou B., SRO Entertainment Network, LTD
Scottsdale, Arizona
"I wanted to take the time to thank you for such an amazing job – I'm always a little nervous on how these things will be accepted by the attendees, but you guys nailed it. 
This was hands down the most exciting close I have ever been a part of (and I had a few key clients mention this was the best close they have ever done). And I've been proudly showing some of the clips I took with colleagues back at the office!

Thank you so much for putting on such a great show and being so easy to work with (and working with us on this last minute). 

Thanks again for everything!
Paul D.M., Bond Brand Loyalty
Scottsdale Hyatt Gainey Ranch, Scottsdale, AZ
8 piece LED Drumline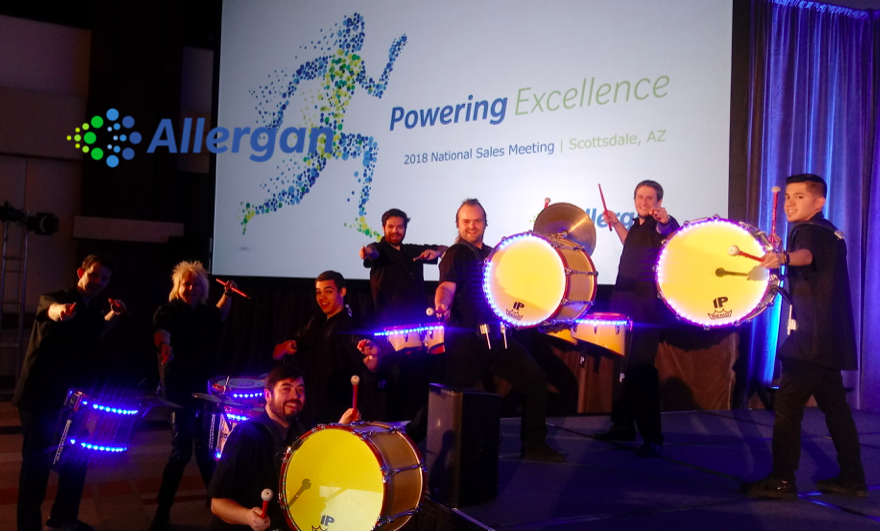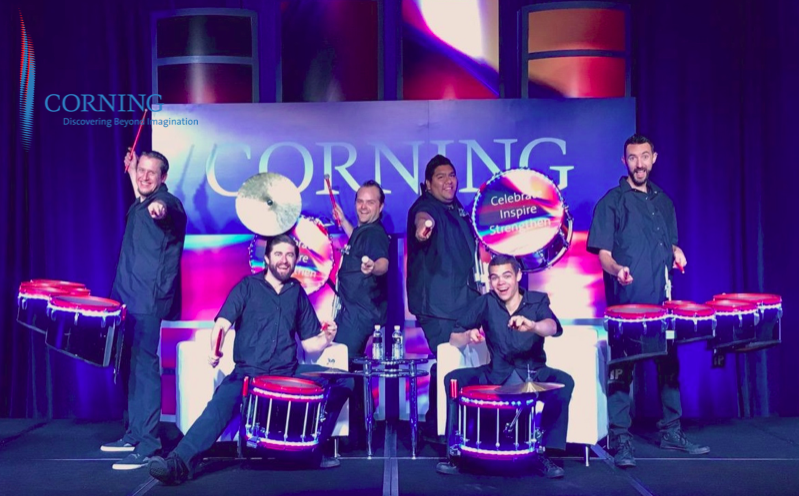 "So much energy, great personalities on stage and so easy to work with!
Boom totally understands corporate events and is super accommodating and professional."
Cathy F., Production Marketing & Events
Merestone, Scottsdale, Arizona
"I could not be happier that I found BOOM! through Gigmasters. They performed for 1500 health care professionals at a conference and created a choreographed performance for 15 drummers all in the timeline of three weeks. 

The talent they recruited were extremely impressive and they had fantastic energy/chemistry as a group. They provided such a special moment for the conference and we received great feedback from the conference attendees. 

The team was prompt and very flexible with an ever changing event schedule. I highly recommend Boom and hope to use them again!"

-Lisa O., Periscope Experiential Marketing
Custom Productions for a Conference Opener & Closer
Anaheim Convention Center, Anaheim, CA
15 piece LED Drumline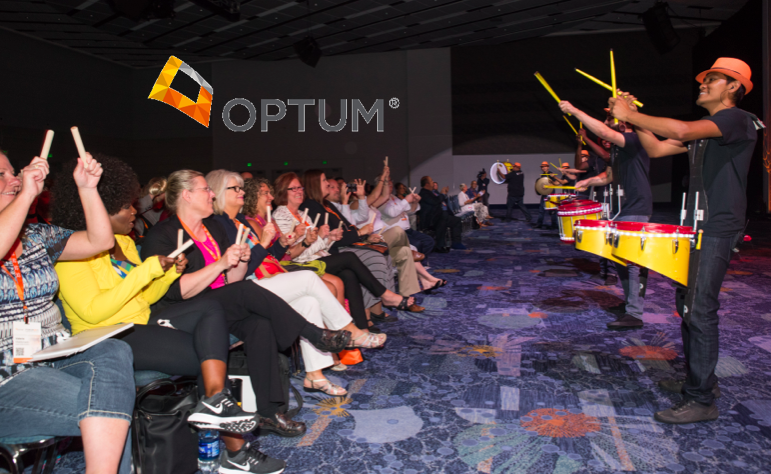 ""Such a pleasure and they made a crazy stressful job for us flow smoothly. It was the perfect realization of our vision. Thank you!"
-Dan C., Live Marketing Creative Producer
Custom Production for a Product Launch
Arizona Grand Resort & Spa, Phoenix, AZ
16 piece LED Drumline
"We hired BOOM! Percussion for the Grand Opening of a large Las Vegas tradeshow. They over-delivered at every opportunity. The group arrived early, making sure our entire experience was stress-free. 

The performance itself was unbelievable! The entire audience was fixated on the group, with  many pulling out cameras to record the show. 
Best of all, when the Grand Opening was over, BOOM! just continued to play to further entertain the audience. 

They were a huge hit and set the mood for our entire event. Thank you, Michael and the entire team at BOOM!"

-Sherida S., Reed Expositions ISC West
Sands Expo & Convention Center, Las Vegas, NV
Show Opening Kick-Off (2017 & 2018)
8 piece LED Drumline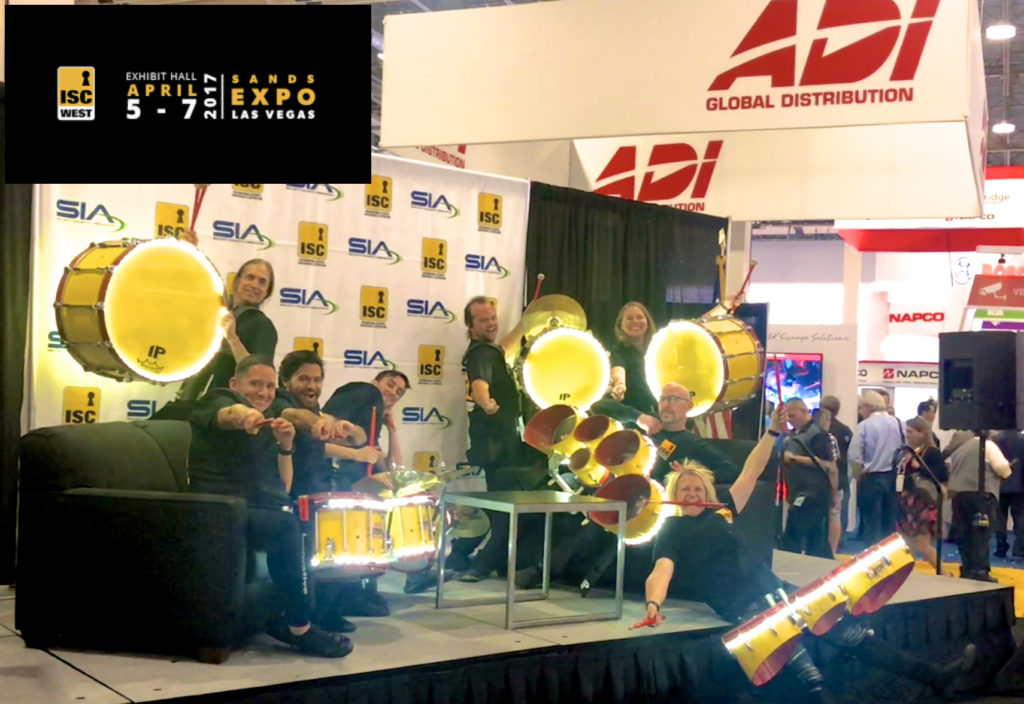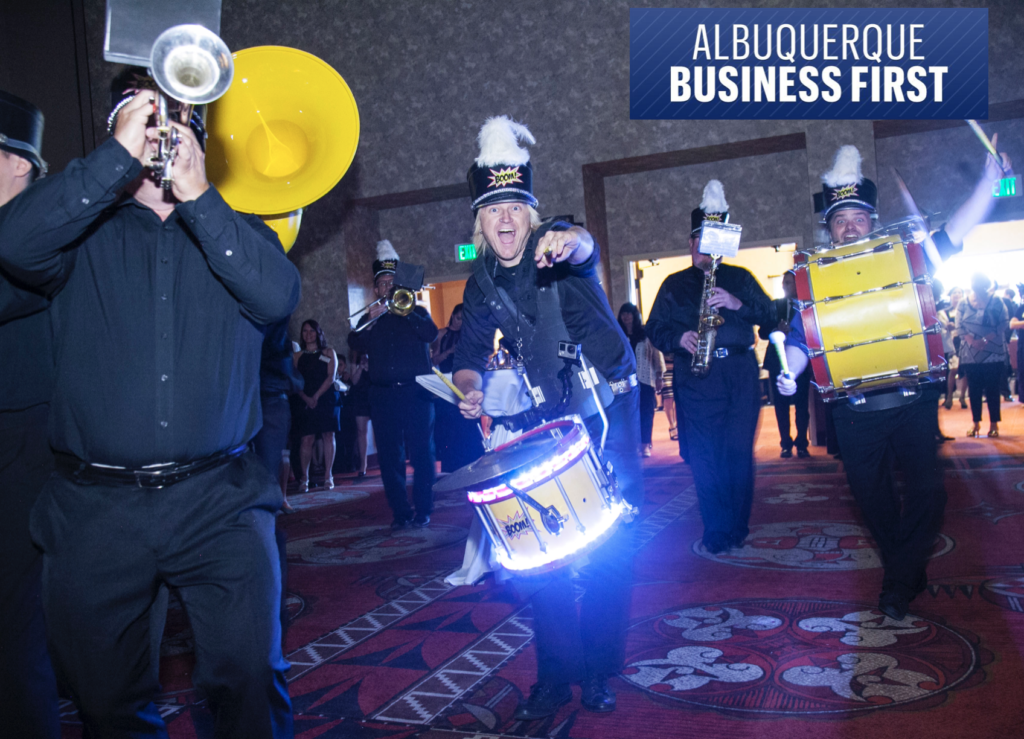 "Best money I ever spent. Wowed our guests with entertainment they've never seen before, or since!"

-Tiffany F., Albuquerque Business First
40 Under 40 Cocktail Party Surprise Performance & Awards Ceremony
Sandia Resort & Casino, Albuquerque, NM
8 piece Marching Band
"Working with BOOM! Percussion Entertainment was an absolute delight!  

They were full of energy and a huge crowd pleaser.  Our audience enjoyed every minute of their performance and they really added to the spirit of our event.  

I would highly recommend this group to anyone looking for excellent and lively entertainment."

-Kim K., Mesa Community College 
Homecoming Game & Halftime Entertainment (2013, 2014, 2017, 2018)
Mesa Community College, Mesa, AZ
LED Drumline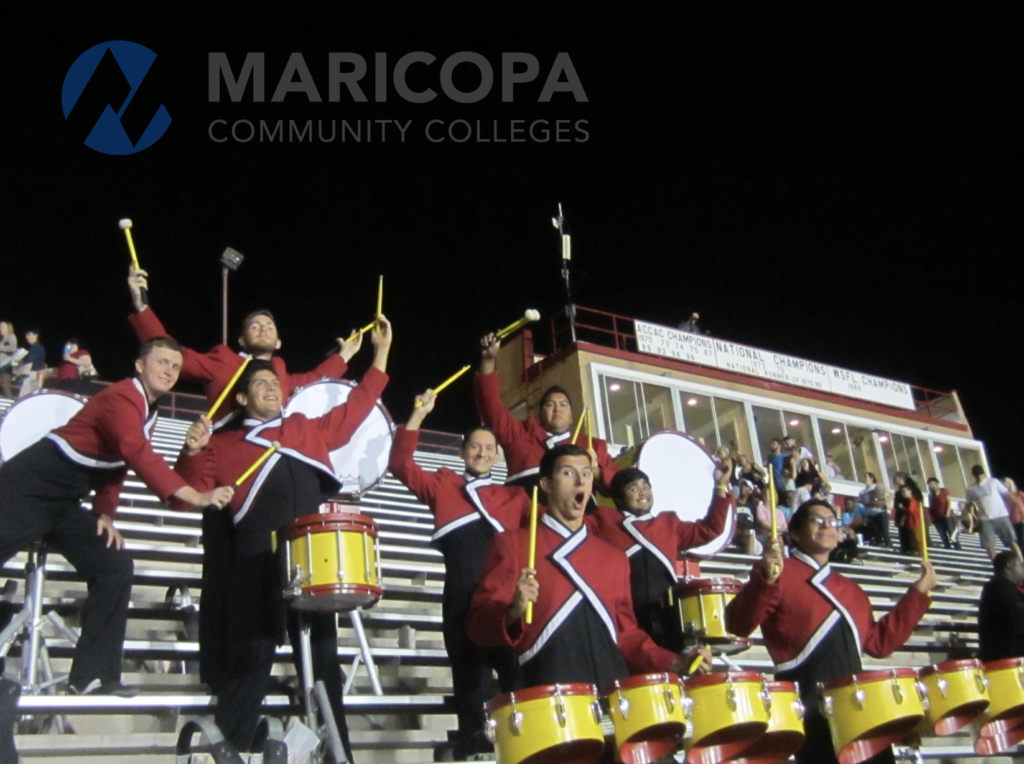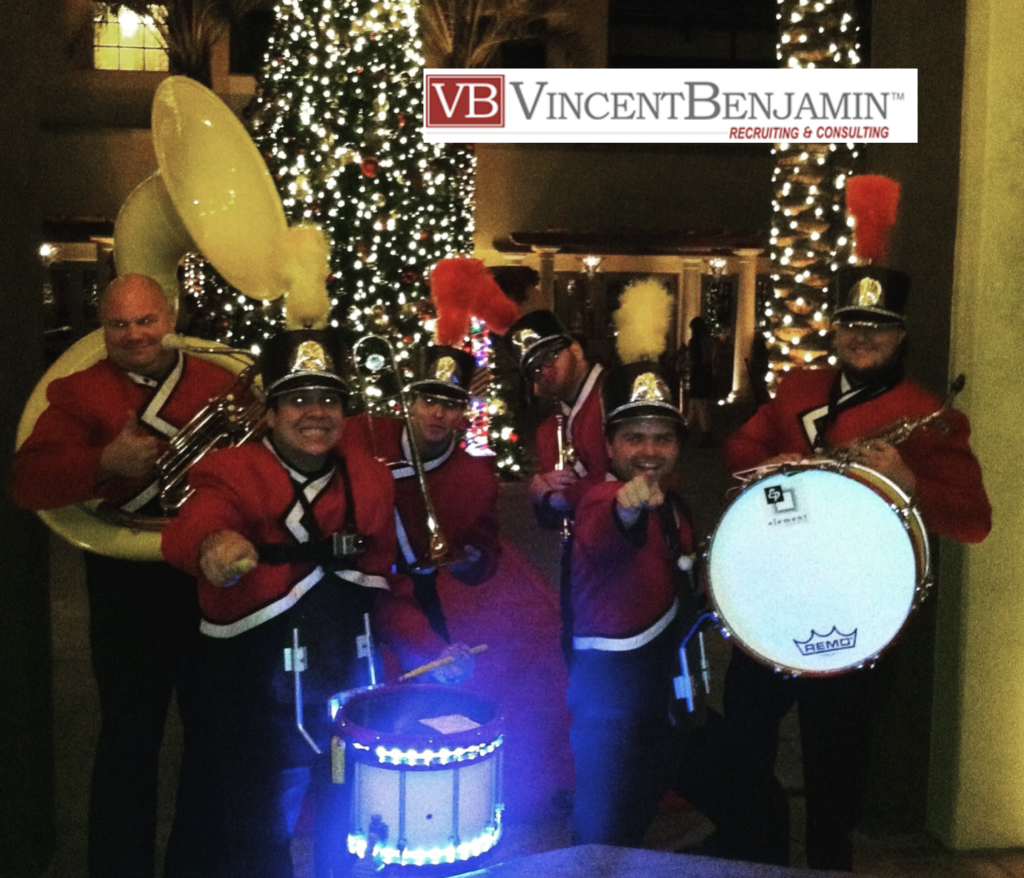 "BOOM! Did an awesome job at our event. They had everyone up and dancing. Big hit, would recommend them to anyone!"

-Anita C., Vincent Benjamin
Holiday Party Surprise Performance & Award Ceremony Performance
Omni Scottsdale Resort & Spa at Montelucia, Scottsdale, AZ
6 piece Marching Band
LET'S GET STARTED ON YOUR EVENT TODAY!